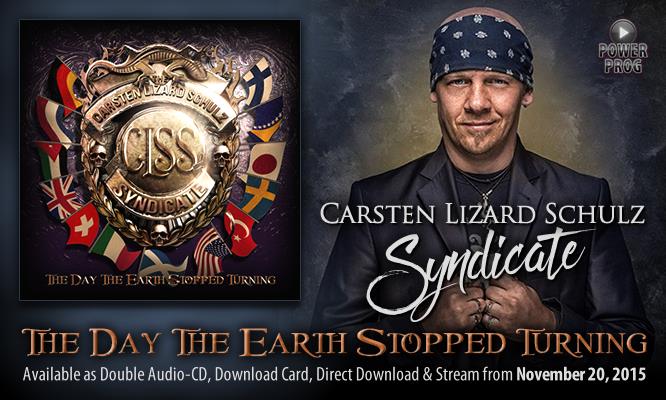 05.11.2020 LAZARUS DREAM VIDEO


Hi everybody,
Check out "House Of Cards", the second official single and clip from the upcoming LAZARUS DREAM debut "Alive":
For all German speaking fans, you might as well check out my interview for FFM Rock webzine:
https://ffm-rock.de/reviews-interviews/interviews/41065-lazarus-dream.html?fbclid=IwAR1ZpFOMB8B0WrkaeJWglUl0zToG7siJ8nnom3QMwnlLIfkPCx0UqV9AsAA
CLS


31.08.2020 LAZARUS DREAM PRESS RELEASE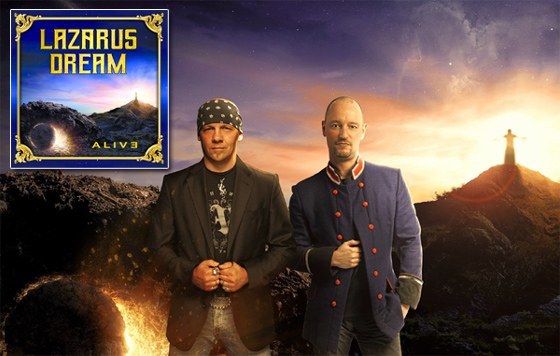 Pride & Joy Records announce the signing of German hard Rock band LAZARUS DREAM! Their debut album "Alive" is set for release on November 13th, 2020!
With an artistry and groove that is never less than inspiring and absorbing, new German Hard Rock project LAZARUS DREAM featuring multi-instrumentalist Markus Pfeffer and powerhouse vocalist Carsten Lizard Schulz gives a pleasure as immense and deep as the sounds and abilities which pour from their album "Alive".

Carsten Lizard-Schulz delivers a powerful, emotion filled performance and makes this an album full of incredibly poignant vocals listeners worldwide are used to get delivered from him and appreciate on critically appraised albums by EVIDENCE ONE, DOMAIN, DEAD END HEROES and MIDNITE CLUB, to name only a few.

Markus Pfeffer used to be a member of internationally praised German AOR band SCARLETT in the early nineties and delivers riffing and fret board acrobatics you rarely get to hear him play on albums by his main band WINTERLAND, which used to top the German Amazon Download charts in late 2010. On the LAZARUS DREAM album, he not only plays guitar, but also bass and keys.

The powerhouse drumming by Markus Kullmann (SINNER, VOODOO CIRCLE, Glenn Hughes) not only completes the hearing pleasure but also adds an incredible groove which lifts the songs to a new level. More musical guests featured are percussionist Thomas Rieder, flute player Sabrina Roth and Thomas Nitschke on Hammond and synths.

The album was mastered by Markus Teske at Bazement Studios (VANDEN PLAS, SAGA, MOB RULES,…)

More information and a video for the first single "Wings Of An Eagle" will follow at this space soon.



29.06.2020 CLSS #JAMWITHBRI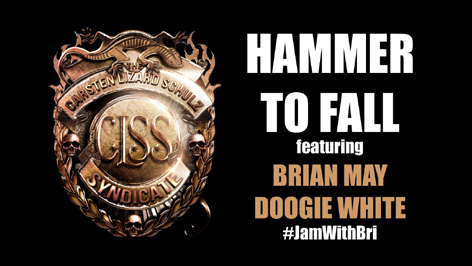 Hi there,
I'm proud as f''k to have put together this little jam for Brian May's #JamWithBri project.
I managed to bring together a bunch of friends to hammer down QUEENs "Hammer To Fall"! Enjoy and share

https://youtu.be/gNPDWDJ0MJk


05.05.2020 NEWS FROM THE VOCAL BOOTH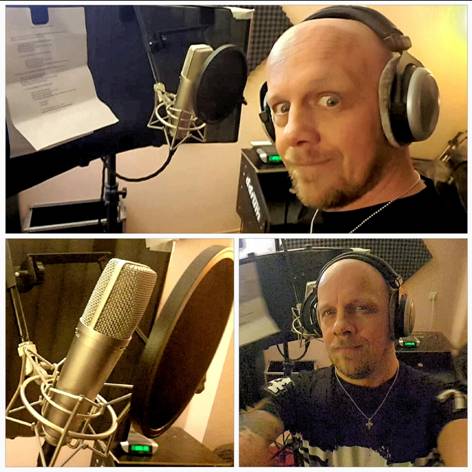 Hi there out there,

It sure has been a while, and since this corona bullshit has us all by the balls, I also could manage to get to the studio to work, but finally, here's some news for you all out there:

LAZARUS DREAM
Back in 1999, I was working with a sensational German guitarist named Markus Pfeffer on a more Prog Metal kind of project, think Fates Warning, Queensryche, that sort of thing. Unfortunately, apart from a couple demo tracks, we couldn't get anything off the ground. Guess what, all these years later, Markus contacted me again, and we're already on the midst of recording the debut – more than 20 years later!





OLIVER FUHLHAGE
A couple weeks ago, I was invited to join former MOB RULES guitar player Oliver Fuhlhage on his "Hollywood Rocks" project, where he, with the help of one Michael Ehré (ULI JON ROTH, PRIMAL FEAR, GAMMY RAY) on drums has different singers to their versions of his song "Hollywood Rocks". Check out mine below:

https://youtu.be/vNcIS_thkos


That's it for now, more to come for sure! Stay safe and healthy!!!

21.11.2019 NEWS FROM THE VOCAL BOOTH

Hi everybody, I'm currently working on several albums at once ranging from Classic Metal to 80s Hair Metal (or No-more-hair Metal in my case), and from Prog Rock to Prog Metal. In short, I'm having fun! Details will follow soon.


19.05.2019 GENERAL UPDATE

Hi my friends,

Aside of me working on some yet unnamed, secret project (I will be going on a completely different direction on this), I had the pleasure to work again for US guitarist LOU DIBELLO! If you enjoyed his last album, you will eat this one raw, believe me!


24.03.2019 UPDATE FROM THE VOCAL BOOTH

Hi Guys,

Finally, I'm back in the studio again. I started working on the next album for Canadian Rockers HEAVENS FIRE again. Like I did on their "Playing With Fire" album, I will be writing the record together with guitarist JT Harris and add some backing vocals.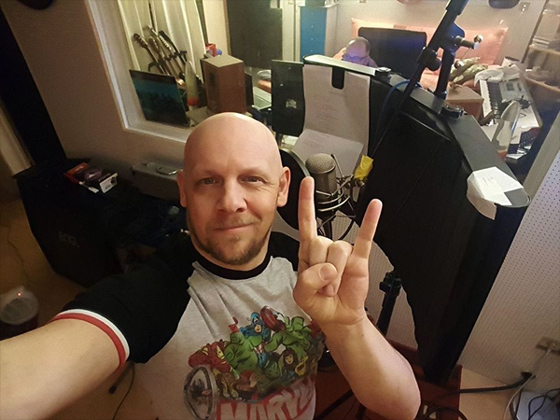 04.08.2018 - NEWS UPDATE!

Hi there,

been quiet for a while, but I'm happy to present the first teaser of the upcoming full length debut of MARC JUERS & A BUNCH OF HEARTBREAKERS, which I had the pleasure to co-produce (and of course do some backing vocals for). It's more of a singer/songwriter thing with a really stellar line up, featuring Rob Lamothe, David Reece, James Christian, Ferdy Doernberg, Tim Pierce, Markus Kullmann...



06.02.2018 - NEWS FROM THE VOCAL BOOTH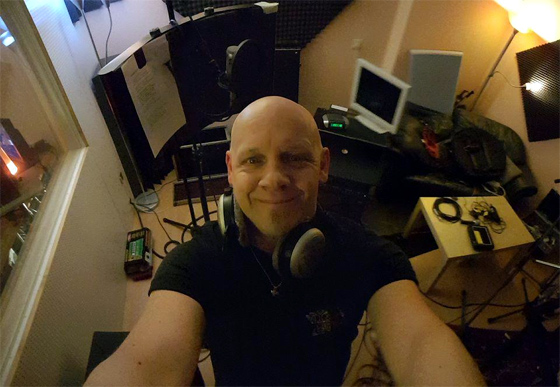 Hi everyone,

Been a bit quiet lately, I know, but here's something new to report finally.

I'm proud to announce the second single of Canadian Rockers HEAVENS FIRE "Unbroken". Last year, I had the pleasure to write their entire "Playing With Fire" album together with guitar player JT Harris.

https://youtu.be/UZrdw9mTckw

Some news from the vocal booth: I'm still working on the first full length output of German singer/songwriter MARC JUERS, who's album I am co-producing, as well as doing some backing vocals here and there. Stay tuned for more info.


31.08.2017 - DEVOID SIGN TO MELODIC ROCK RECORDS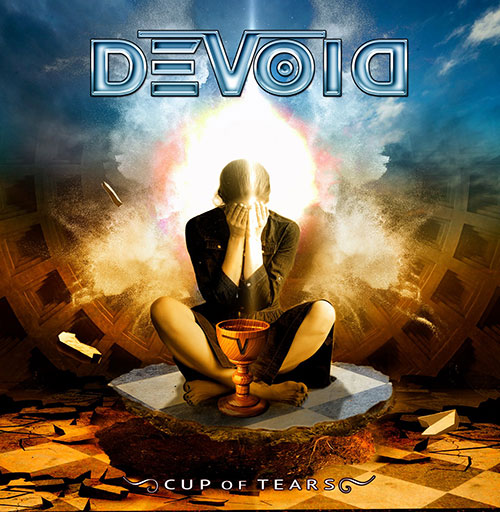 Hi guys, it is my pleasure to announce the signing of Devoid to Andrew McNeice's Melodicrock Records!!! Check out the link below for full info on who is involved and get a first impression, on what's coming at you!!!

Yes, I AM FINALLY MAKING PROG!!! FULL ON PROG METAL!!!!! Been waiting for this opportunity for a long, long time....AND I LOVE IT!!!

http://www.melodicrock.com/articles/news-feed/2017/08/31/devoid-debut-cup-tears-out-melodicrockrecords-oct-13#


09.05.2017 - ANA VIDEO AVAILABLE NOW

Hi everyone,

Check out the video for ANA - Metal For Charity Project, feat. a ton of amazing musicians and singers:




27.02.2017 - TOMMY VITALY LYRIC VIDEO

Hi everybody,

Check out this brand new lyric video from my dear friend and guitarist extraordinaire TOMMY VITALY, taken from his upcoming new album "Indivisible". ...featuring yours truly on leads. You want Metal, you got it!




30.01.2017 - NEW TOMMY VITALY ALBUM COMING

Hi there,

it is my pleasure to present for the first trailer of the upcoming new TOMMY VITALY album "Indivisible", with me singing of course! The album once again features an incredible cast, featuring Fabio Leone (RHAPSODY) and Apollo Papathanasio (FIREWIND) amongst others:



18.01.2017- NEW INTERVIEW


Hi there,

Please check this brand new, extensive interview from the legendary RAINBOW FANCLAN Thanx very much indeed!

http://www.rainbowfanclan.com/promo/carsten_schulz.html


17.01.2017 - UPDATE

Hi everybody,

...and now for something completely different: A little while ago, I had the fortune to record for my dear friend Ferdy Doernberg (AXEL RUDI PELL, ROUGH SILK, ex-ULI JON ROTH), who wrote a wonderful children's musical based on the life of his pug Helge! My little boy loved it from the first spin! Check the pic below for its fantastic line up. ...and yes, I do sing in German!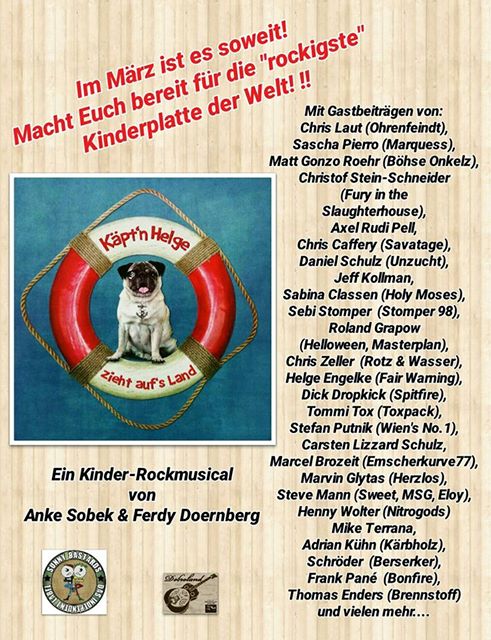 08.01.2017 WHAT'S UP NEXT... NEWS FROM THE VOCAL BOOTH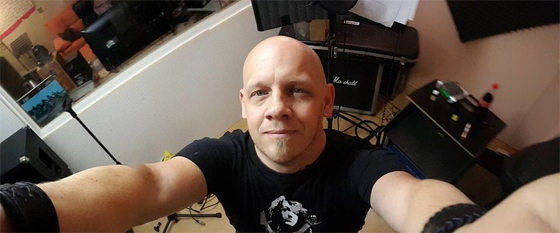 Hi there,
been quiet for quite a while, so I guess it's time to give you an update on what's to come over the next few months.

Current Productions:

D\VOID "Cup Of Tears":
For quite some time, I wanted to record a full on Prog Metal record, so when fantastic French guitarist Mael Saout asked me, if I was interested, I didn't have to think for a minute. The album's currently being mixed. Hope, it's going to find a fine label to release and push it.

ETERNAL FLAME tba.:
I had the fortune to contribute some lyrics for one track of this German Neo Classical act's upcoming next album.

LOU DIBELLO "Heat Wave":
Sometimes fate takes strange turns. After my dear friend Iain Ashley Hersey sadly passed away, I got into contact with one of his former students, awesome US guitarist Lou DiBello. Long story short, I recorded four tracks for his upcoming new solo album! Great old school Hard Rock, think MONTROSE meets Ted Nugent! In your face! Featuring the legendary Ross The Boss (ex-MANOWAR) and bass player extraordinaire Mike LePond (SYMPHONY X).


Upcoming Releases:

STINGER "Disadvantaged":
You like Rock'n'Roll? You got it! Kick ass, in best AC/DC tradition, this German outfit asked me to do one track for their new charity album. Also featuring amongst others the one and only Simon Wright (ex-DIO/-AC/DC)! (Matthew Sting, Adrian Seidel, STINGER)


TOMMY VITALY "Indivisible":
Once again, I had the fortune to sing for my dear friend, guitar master Tommy Vitaly. Once again, he managed to have an awesome cast of musicians working for him, so watch out for this Class A release later this year!

HEAVENS FIRE "Playing With Fire":
No leads for me here, but I co-wrote almost the entire album with guitar monster JT Harris! ...ok, did some backing vocals here and there ;) Disappointed about DOKKEN 2016? Search no more! This is what Don and his boys should really sound like today!!! (HEAVENS FIRE; Alexis Von Kraven)


ANA Metal For Charity Project:
Another no-brainer for me, a wonderful all star charity session by Marius Birkeland Danielsen and Anniken Rasmussen, featuring such an amazing cast of world class musicians, that it's simply an honour for me, to take part! ...I even recorded some leads for the bonus DIO cover "Holy Diver" ;) nice, eh?

So, that's it for now. There might be a few others, which I will announce as soon as I'm allowed to.


01.01.2017 NEW YEAR, NEW MUSIC

Hi guys

Merry X-Mas and a Happy New Year everyone! Here's a little teaser of what's to come in January. I did this one with kick ass German Rockers STINGER



14.11.2016 HEAVEN'S FIRE

Hi there

For the last few months I was secretly working for Canadian Rockers HEAVENS FIRE. I had the pleasure to write almost the entire album together with guitar mastermind JT Harris (and provided some backing vocals of course).

Check out the first single "Children Of The Storm" over here: https://m.facebook.com/story.php?story_fbid=810147329127716&id=208044089338046


07.11.2016 NEW DISCOGRAPHY ADDITION

Check out the new Marc Jürs mini album I did a little guest spot on here.


29.10.2016

Hi there,

It's been quiet for a while, but there's a lot coming pretty soon, I promise. Meanwhile, I recorded a track for US guitarist LOU DIBELLO. Cool, classic Hard Rock! More on that soon.

04.05.2016 STUDIO UPDATE

Hi everybody

I recently did some background vocals for German singer/songwriter Marc Juers. His first EP will also feature the likes of David Reece (ACCEPT, BANGALORE CHOIR) and the ever amazing Rob Lamothe (RIVERDOGS).


01.03.2016 SHELDON SCRIVNER'S JULY REIGN ALBUM SHOWCASE AT MELODICROCK.COM

Hi there

Check out Melodicrock Records' exclusive preview showcase of the upcoming Sheldon Scrivner's - July Reign debut "Here Comes The Flood"! Listen to each song and pre-order right away!!!

http://melodicrock.com/articles/showcase/2016/03/01/july-reign-here-comes-flood-showcase



17.02.2016 - SHELDON SCRIVNER'S JULY REIGN INITIAL DETAILS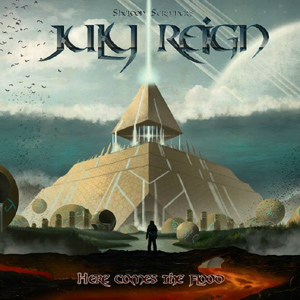 Hi everbody,

I'm glad to announce, SHELDON SCRIVNER'S JULY REIGN will be out March 23rd on Melodicrock Records! This is Melodic Metal at its best and something, I'm really proud of. I did the entire album for guitar mastermind Sheldon Scrivner.



29.01.2016 - SOMETHING ASIDE...

Hi there.

This weeek I did my parts for a great charity project for the Ronnie James Dio Cancer Fund put together by Marius Birkeland Danielsen, which will feature an amazing cast of different musicians. Stay tuned for more info.


06.01.2016 - ORDER YOUR SIGNED COPY OF "THE DAY THE EARTH STOPPED TURNING" RIGHT HERE


I am pleased to announce you can now order my new solo album direct from the webstore. All CDs will be personally signed by myself, all for just 15 euros (including worldwide shipping).

CLICK HERE TO ORDER.


08/12/2015 - THE DAY THE EARTH STOPPED TURNING AWARDED ALBUM OF THE WEEK

Awesome! CLSS is Album Of The Week on www.dangerdog.com


03/12/2015 - NEW RADIO INTERVIEW

Hi there

Check out my chat with Ian Spencer on the great Hard Rock Asylum Radio Show over here: https://www.mixcloud.com/arfm/hard-rock-asylum-show-1st-december-2015/

29/11/2015 - FROM THE STUDIO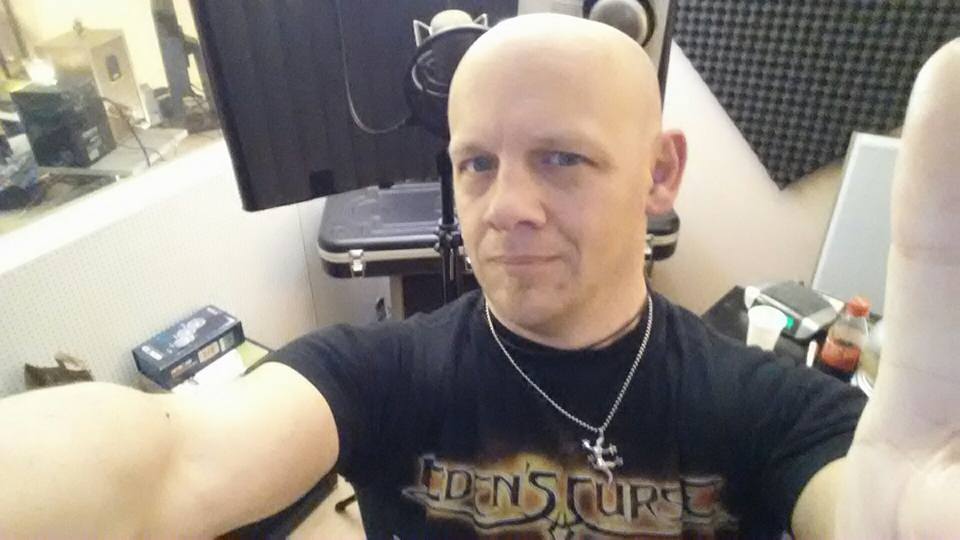 Hi there

greetings from the Seegewerk Studio! Last night I started working on the debut album of French Prog Metal outfit DEVOID! Great stuff, watch out for that!

25/11/2015 - NEW INTERVIEW

Hi there

A new interview online (in German) can be found at http://www.ffm-rock.de/index.php/reviews-interviews/interviews/24691-carsten-lizard-schulz-syndicate


19/11/2015 - IAIN ASHLEY HERSEY RIP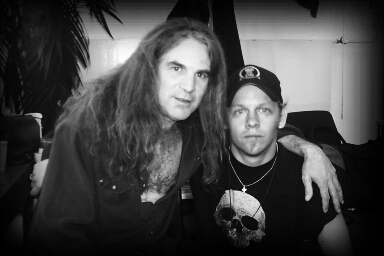 Hi there,

I'm deeply saddened to hear about the passing of my dear friend Iain Ashley Hersey As some of you might know, I did sing for him on several records, but moreover Iain also was part of the SYNDICATE, as he contributed one fantastic song, "Into The Blue", to my upcoming album. I'm speechless. I'm hoping, this song will carry on his heritage forever - his music surely will live on forever!!!

Sail away brother and say Hi to Ronnie, when you see him!


17/11/2015 - ONE MORE FROM "THE DAY THE EARTH STOPPED TURNING"

Hi there

one more from the CLSS album, written by Alessandro Del Veccio (VOODOO CIRCLE eg.) and my good self:



14/11/2015 - LISTEN TO ROCKPOSER'S ROULETTE CLSS SPECIAL

Right here folks.



5/11/2015 - WORLD EXCLUSIVE PRE-LISTEN ON "THE DAY THE EARTH STOPPED TURNING" ON FRIDAY 13 NOVEMBER AT 1900HRS GMT

Hi there,
The one and only Dan Mann will be devoting a full ROCKPOSER'S ROULETTE show to my upcoming SYNDICATE album, playing the entire album (!) as a world exclusive pre-listening - tune in and don't miss it!!!

Tune in at www.platinumrockradio.com



28/10/2015 - SHELDON SCRIVNER'S JULY REIGN PREVIEW

Hi everyone,

Check out the first song "Inferno" from the upcoming SHELDON SCRIVNER'S JULY REIGN​ album "Here Comes The Flood", out on Melodicrock Records​ next year! I had the fortune to do the entire album for guitar mastermind Sheldon Scrivner​. "Inferno" will also be featured on the MRCD13 - Peak Melodic sampler:

http://www.melodicrock.com/audio/MRCD13-CD3-08.mp3


12/10/2015 WANT TO SPREAD THE WORD AGAIN?! PLEASE HELP.

One more exclusive pre-listening tune from the upcoming CLS SYNDICATE album: "Head's Blowing A Fuse".

This one was originally written by Robby Boebel and me for the never released 4th Evidence One album.

Line Up:
Steffen Seeger (Guitar)
Oliver Güttinger (Guitar)
Thomas Hutch Bauer (Bass)
Ramy Ali (Drums)
Holger Seeger (Keys)
Cede Dupont (Guitar Solo 1)
Pete Ahonen (Guitar Solo 2)

Check it out at: http://powerprog.bandcamp.com/track/heads-blowing-a-fuse


25/09/2015 - HERE'S AN EXCLUSIVE PRE-LISTENING TO MY UPCOMING CARSTEN LIZARD SCHULZ SYNDICATE ALBUM

"Postcards From Hell" written by SHAKRA's very own Thomas Muster an my good self:

https://soundcloud.com/powerprog/carsten-lizard-schulz-sydicate-postcards-from-hell

feat. Markus Kullmann, Steffen Seeger, Holger Seeger, Thomas Hutch Bauer & Oliver Güttinger

Mixed by Rolf Munkes


07/09/2015 - PRE ORDER YOUR PERSONALLY SIGNED CARSTEN LIZARD SCHULZ SYNDICATE CD NOW

THE CLS SYNDICATE is on presale now. Every preordered CD will come personally signed by yours truely:

https://powerprog.bandcamp.com/album/the-day-the-earth-stopped-turning

Get it while it's hot!


03/09/2015 - CARSTEN LIZARD SCHULZ SYNDICATE SIGN TO POWER PROG RECORDS

POWER PROG is proud to announce the signing of one of Germany's premier voices of rock, Carsten 'Lizard' Schulz. Now the common goal is the release of his first solo album "The Day The Earth Stopped Turning" under the flag of "Carsten Lizard Schulz Syndicate" at November 20, 2015 as Double CD, download card, digital download and stream, which was created with the participation of some really big names out of the current rock and metal scene.

Carsten 'Lizard' Schulz is certainly no stranger to the international Rock & Metal scene and he can look back on a more than 20 years lasting and successful career. As lead singer and formative element of well known acts like DOMAIN, EVIDENCE ONE, CODE OF PERFECTION and MIDNITE CLUB in the first decade of the 2000s, he has influenced the German hard rock scene like only a few other artists. His lead singing skills can be also enjoyed on more recent albums by DEAD END HEROES, LAVALLE, RIK PRIEM'S PRIME, FROZEN RAIN and many others and as a guest singer he can be heard on countless other releases. But Carsten is also a highly sought-after songwriter. You can listen the works out of his pen on albums by RUSSELL ALLEN / MAT SINNER, VENGEANCE, GARY JOHN BARDEN etc. ... A real musical workaholic since years!

A real labor of love is the realization of his first solo album "The Day The Earth Stopped Turning". A process that took many years to complete - on the one hand for reasons of time, to the other hand to present the best possible and identifiable result. As a die-hard fan of the good old 70s, Carsten's clear intention was to create an adult and classical hard rock album with the special old-school flair. Under the decisive participation of his congenial partner Steffen Seeger and with the help and support by dozens of well-known artists from the last four decades (such as Axel Rudi Pell, Mat Sinner, Neil Murray, Erik Norlander and lots of others), a classic rock album has emerged that seeks of his peers in the current world of music and which is much more than a tribute to the good old days. A man, his friends and their mission give us an over 80 minutes lasting listening pleasure which brings us back to the past and to greats like LED ZEPPELIN, DEEP PURPLE, RAINBOW, WHITESNAKE, URIAH HEEP, NAZARETH, KANSAS, MANFRED MANN ... But hey, definitely no reheated brew, this is how straight sophisticated classic hard rock should sound today!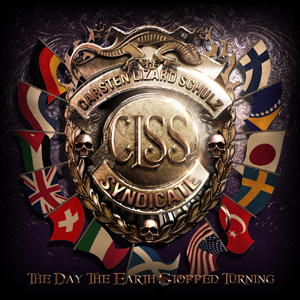 "The Day The Earth Stopped Turning" tracklist ...

CD1
01. The Prize Is Shame
02. Head's Blowing A Fuse
03. Black Water Soul
04. Dogs
05. Perfect To Me
06. Into The Blue
07. Soulburn
08. Man In Flames

CD2
09. Last Train To Babylon
10. Lucky Star
11. Song Like Rain
12. Close Your Eyes And Count To Ten
13. Brand New Fire
14. Nothing Left To Give
15. Postcards From Hell
16. The Teacher


Album details ...

• Produced & engineered by Steffen Seeger & CLS
• Mixed & mastered by Rolf Munkes (www.empire-studios.de)
• Main recordings at Seegewerk Studios, Mannheim/Germany
• Artwork design by Stan W. Decker (www.stanwdartworks.com)
• Artwork concept by CLS
• Logo design & CD layout by Götz Morgenschweis
• CLS pix by Ralf Mack (www.ralf-mack.com)

You can find the latest info about the release here:
http://www.powerprog.net/releases_clss_the_day_the_earth_stopped_turning.html

Pre-order the album as Double CD and as high quality digital download in MP3, lossless FLAC, ALAC and more in POWER PROG's Digital Audio Store already now http://www.powerprog.digital

Direct link: https://powerprog.bandcamp.com/…/the-day-the-earth-stopped-…

CARSTEN LIZARD SCHULZ SYNDICATE is ...

Lead and backing vocals:
Carsten 'Lizard' Schulz

Drums:
Ramy Ali (Freedom Call / Iron Mask)
Markus Kullmann (Fox / Hartmann /Glenn Hughes / ex-Voodoo Circle)

Bass:
Thomas "Hutch" Bauer (Mad Max / ex-Evidence One / Frontline)
Alex Jansen (Fox)
Henning Saleschke (The Brights)
Ilker Ersin (Freedom Call / Powerworld)
Michael "Muelli" Mueller (Jadded Heart)
Mat Sinner (Primal Fear / Voodoo Circle / Sinner)
Neil Murray (ex-Whitesnake / -Black Sabbath / -Garry Moore etc.)
Paul Logue (Eden's Curse / Dead End Heroes)
Volker Krawczak (Axel Rudi Pell)

Keyboards:
Holger Seeger (Dead End Heroes)
Alessandro Del Vecchio (Voodoo Circle / Glenn Hughes / Hardline etc.)
Erik Norlander (Solo artist / Lana Lane / Rocket Scientists)

Guitars:
Joerg Wartmann (ex-Evidence One / Unheilig)
Oliver Hartmann (Hartmann / Avantasia)
Axel Rudi Pell (Solo artist)
Stefan Kahne (The Brights)
Guido Stoecker (Bodyguerra)
Matti Filippini (Moonstone Project / Glenn Hughes / Ian Paice)
Kelly Simonz (Solo artist)
Rolf Munkes (Empire / Tony Martin / Dead End Heroes)
Tommy Vitaly (Solo artist)
Steffen Seeger (Midnite Club)
Oliver "O.G." Guettinger (ex-Czakan / -Backbone Slide)
Cede Dupont (Silent Circus / Downspirit / ex-Freedom Call / ex-Symphorce)
Helge Engelke (Fair Warning)
Chris Lyne (Mother Road / ex-Soul Doctor)
Ferdy Doernberg (Axel Rudi Pell / ex-Uli Jon Roth)
Thorsten Koehne (Eden's Curse / ex-Hardline)
Pete Ahonen (Burning Point / Stargazery / Ghost Machine)

Additional backing vocals:
Pete Newdeck (Tainted Nation / ex-Eden's Curse / ex-Grim Reaper)




12/03/2015 - RIK PRIEM'S PRIME ROCKED BELGIUM

Had a great time last weekend with Rik Priem's Prime at the Up The Belgians Fest ar de Kreun. Here' some footage on and off stage of the event.



11/02/2015- THE CARSTEN LIZARD SCHULZ SYNDICATE: "THE DAY THE EARTH STOPPPED TURNING" FULL MUSICIAN LIST

The last two weeks have been the most painful and devastating in my life so far, and it took me quite some time to finish these liner notes, but thanx to literally dozens of wonderful fellow musicians...

...the deed is done! After one year of producing and recording, half a decade of songwriting (no, I'm not kiddin'!), it is done:

2 CDs, 16 songs, 1 1/2 hours of Classic Rock!

Keep your fingers crossed, that I will be finding a label crazy enough to release a double solo album of this mostly unknown little singer from Germany trying to revive the true Classic Rock spirit of the 70s!

These are the amazing musicians, that made my dream come true:

Drums:
Ramy Ali (FREEDOM CALL / IRON MASK)
Markus Kullmann (FOX / ex-VOODOO CIRCLE / -DESPERADOZ)

Bass:
Thomas "Hutch" Bauer (EVIDENCE ONE / FRONTLINE)
Alex Jansen (FOX)
Henning Saleschke (THE BRIGHTS)
Ilker Ersin (FREEDOM CALL / POWERWORLD)
Michael "Muelli" Mueller (JADED HEART)
Mat Sinner (PRIMAL FEAR / VOODOO CIRCLE / SINNER)
Neil Murray (ex-WHITESNAKE / -BLACK SABBATH / -GARY MOORE etc.)
Paul Logue (EDEN'S CURSE / DEAD END HEROES)
Volker Krawczak (AXEL RUDI PELL)

Keyboards:
Holger Seeger (DEAD END HEROES)
Alessandro Del Vecchio (VOODOO CIRCLE / GLENN HUGHES / HARDLINE)
Erik Norlander (solo artist / LANA LANE / ROCKET SCIENTISTS)

Guitars:
Joerg Wartmann (ex-EVIDENCE ONE / UNHEILIG)
Oliver Hartmann (HARTMANN / AVANTASIA)
Axel Rudi Pell (solo artist)
Stefan Kahne (THE BRIGHTS)
Guido Stoecker (BODYGUERRA)
Matti Filippini (MOONSTONE PROJECT / GLENN HUGHES / IAN PAICE)
Kelly Simonz (solo artist)
Rolf Munkes (EMPIRE / TONY MARTIN / DEAD END HEROES)
Tommy Vitaly (solo artist)
Steffen Seeger (MIDNITE CLUB)
Oliver "O.G." Guettinger (ex-CZAKAN / -BACKBONE SLIDE)
Cede Dupont (DOWNSPIRIT / ex-FREEDOM CALL)
Helge Engelke (FAIR WARNING)
Chris Lyne (MOTHER ROAD / ex-SOUL DOCTOR)
Ferdy Doernberg (AXEL RUDI PELL / ex-ULI JON ROTH)
Thorsten Koehne (EDEN'S CURSE / ex-HARDLINE)
Pete Ahonen (BURNING POINT / STARGAZERY / GHOST MACHINERY)

Additional backing vocals:Pete Newdeck (TAINTED NATION / ex-EDEN'S CURSE)

Produced by: Steffen Seeger & CLS

Mixed & Mastered by: Rolf Munkes

CD 1:

01. "The Prize Is Shame" (Music: Steffen Seeger / Lyrics: CLS)
Guitar: Steffen Seeger
Guitar: Oliver Guettinger
Bass: Volker Krawczak
Drums: Markus Kullmann
Keys: Holger Seeger

02. "Head's Blowing A Fuse" (Music: Robby Boebel, Steffen Seeger / Lyrics: CLS)
Guitar: Steffen Seeger
Guitar: Oliver Guettinger
Bass: Hutch Bauer
Drums: Ramy Ali
Keys: Holger Seeger
Guitar Solo: Cede Dupont
Guitar Solo: Pete Ahonen

03. "Black Water Soul" (Music: Cede Dupont / Lyrics: CLS)
Guitar: Steffen Seeger
Guitar: Oliver Guettinger
Bass: Alex Jansen
Drums: Markus Kullmann
Keys: Holger Seeger
Guitar Solo: Matteo Filippini
Backing Vocals: Pete Newdeck

04. "Dogs" (Music: Steffen Seeger / Lyrics: CLS)
Guitar: Steffen Seeger
Guitar: Oliver Guettinger
Bass: Alex Jansen
Drums: Ramy Ali
Keys: Holger Seeger
Guitar Solo: Chris Lyne
Backing Vocals: Pete Newdeck

05. "Perfect To Me" (Music: Paul Logue / Lyrics: Paul Logue, CLS)
Guitar: Steffen Seeger
Guitar: Oliver Guettinger
Bass: Michael Mueller
Drums: Ramy Ali
Keys: Holger Seeger
Guitar Solo: Helge Engelke

06. "Into The Blue" (Music: Iain Ashley Hersey, Steffen Seeger / Lyrics: CLS)
Guitar: Steffen Seeger
Guitar: Oliver Guettinger
Bass: Neil Murray
Drums: Markus Kullmann
Keys: Holger Seeger
Guitar Solo: Guido Stoecker
Keys Solo: Erik Norlander

07. "Soulburn" (Music: Stefan Kahne, Steffen Seeger / Lyrics: CLS)
Guitar: Steffen Seeger
Guitar: Oliver Guettinger
Bass: Henning Saleschke
Drums: Ramy Ali
Keys: Holger Seeger
Guitar Solo: Stefan Kahne

08. "Man In Flames" (Music: Steffen Seeger, Roger Kayy, Henning Lachmann, CLS / Lyrics: CLS)
Guitar: Steffen Seeger
Guitar: Oliver Guettinger
Bass: Hutch Bauer
Drums: Markus Kullmann
Keys: Holger Seeger
Guitar Solo: Axel Rudi Pell


CD 2:

01. "Last Train To Babylon" (Music: Alessandro Del Vecchio / Lyrics: CLS)
Guitar: Steffen Seeger
Guitar: Oliver Guettinger
Bass: Hutch Bauer
Drums: Markus Kullmann
Keys: Alessandro Del Vecchio
Guitar Solo: Joerg Wartmann

02. "Lucky Star" (Music: Steffen & Holger Seeger / Lyrics: CLS)
Guitar: Steffen Seeger
Guitar: Oliver Guettinger
Bass: Ilker Ersin
Drums: Markus Kullmann
Keys: Holger Seeger
Guitar Solo: Rolf Munkes

03. "Song Like Rain" (Music: Emir Hot, Steffen Seeger / Lyrics: CLS)
Guitar: Steffen Seeger
Guitar: Oliver Guettinger
Bass: Hutch Bauer
Drums: Ramy Ali
Keys: Holger Seeger
Guitar Solo: Oliver Hartmann

04. "Close Your Eyes And Count To Ten" (Music: Jay Parmar / Lyrics: CLS)
Guitar: Steffen Seeger
Guitar: Oliver Guettinger
Bass: Hutch Bauer
Drums: Ramy Ali
Keys: Holger Seeger
Guitar Solo: Ferdy Doernberg
Backing Vocals: Pete Newdeck

05. "Brand New Fire" (Music: Jonas Hörnqvist / Lyrics: CLS)
Guitar: Steffen Seeger
Guitar: Oliver Guettinger
Bass: Mat Sinner
Drums: Ramy Ali
Keys: Holger Seeger
Guitar Solo: Kelly Simonz

06. "Nothing Left To Give" (Music: Paul Logue / Lyrics: CLS)
Guitar: Steffen Seeger
Guitar: Oliver Guettinger
Bass: Paul Logue
Drums: Markus Kullmann
Keys: Holger Seeger
Guitar Solo: Tommy Vitaly

07. "Postcards From Hell" (Music: Thomas Muster / Lyrics: CLS)
Guitar: Steffen Seeger
Guitar: Oliver Guettinger
Bass: Hutch Bauer
Drums: Markus Kullmann
Keys: Holger Seeger

08. "The Teacher" (Music & Lyrics: Tony Clarkin - MAGNUM Cover!)
Guitar: Steffen Seeger
Guitar: Oliver Guettinger
Bass: Volker Krawczak
Drums: Markus Kullmann
Keys: Holger Seeger
Guitar Solo: Thorsten Koehne

...this album is dedicated to the loving memory of my Dad Egon Schulz, the best Dad on Earth!



13/01/2015 - LIVE SHOW WITH RIK PRIEM'S PRIME

Hi guys,

Great news, I'll be playing with RIK PRIEM'S PRIME at the Up The Belgians! Fest on March 7th in Kortrijk, Belgium! Check Tour Dates section for more info.



WANT OLDER NEWS? CLICK HERE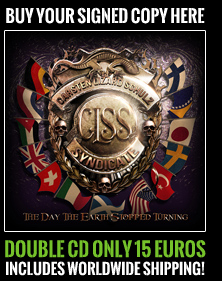 DEVOID
Lonely Eye Movement
LAZARUS DREAM
Alive"