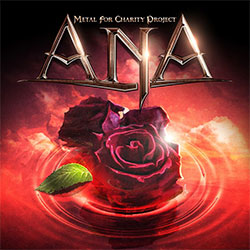 Into The Limelight Records / 2017

Great all-star charity project for cancer awareness, featuring tons and tons of amazing people from Doogie White to Ralf Scheepers, from Roland Grapow to Matt Barlow! Awesome cast, awesome production for a great cause!
Note: though I nowhere mentioned, I'm also singing a line on the DIO cover "Holy Diver". See, if you can spot me...



. ANA - METAL FOR CHARITY "Ana"
02. ANA - METAL FOR CHARITY "Holy Diver"
03. DARKEST SINS "Domineer"
04. MARIUS DANIELSEN "Lost In A Dream"
05. AL ATKINS "A Void To Avoid (Part 1)"
06. CARSTEN LIZARD SCHULZ SYNDICATE "Brand New Fire"
07. GUNBRIDGE "Rebellion"
08. MARTYR "Monster"
09. GLORYHAMMER "Angus McFife"